Morihana Pastry @ Spring Labs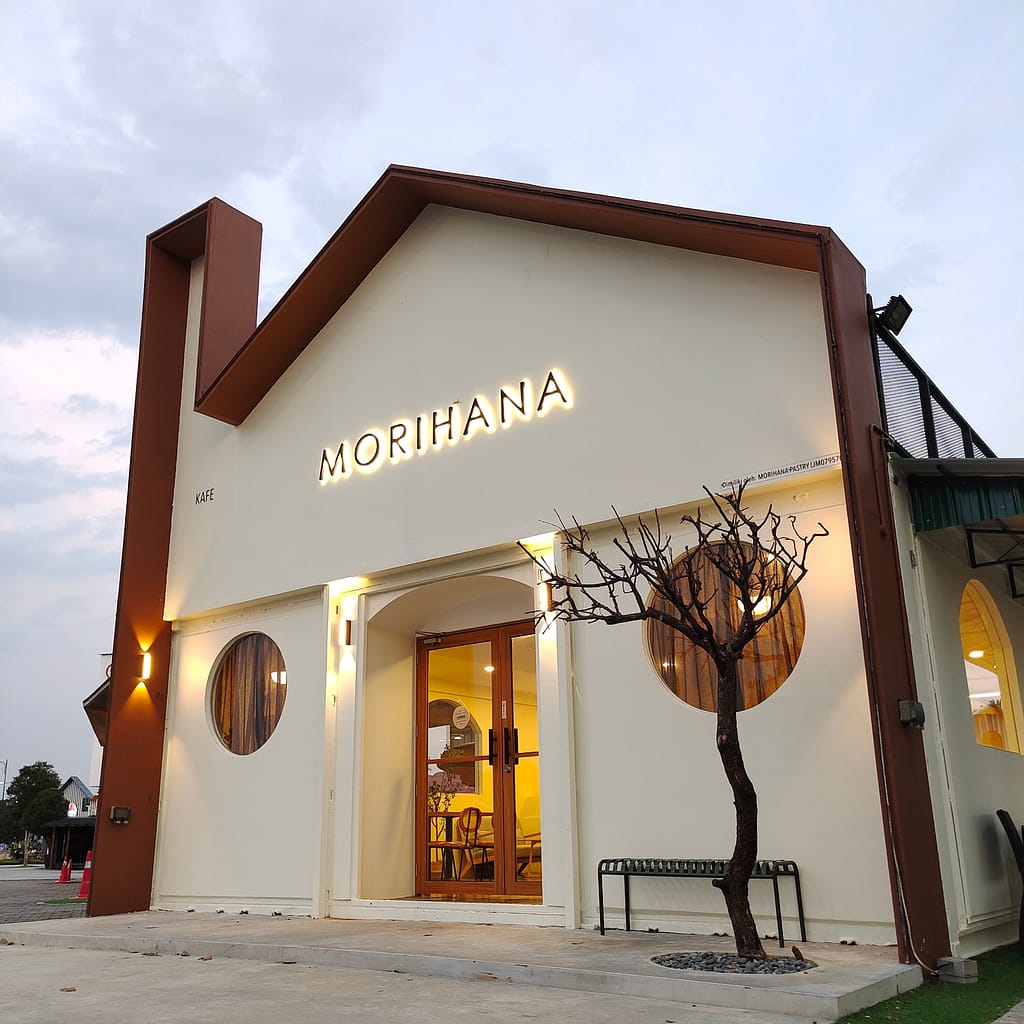 Our outlet is located at Spring Labs @ Eco Spring Johor Bahru
We serve different varieties of small pastries exclusively for Dine-In or Take-away. We also serve Flower Tea, Coffee, Hot Chocolate, and Juice.
Every season we will also serve Special Limited Seasonal Pastry like Mango Tart, Raspberry Macaroon, Emerald Grape, Cherry Black Forest, Strawberry Tart and more.
---
Pâtisserie (small cakes)
🍉玫瑰西瓜 Rose Watermelon RM20  – Strawberry & Lychee, Watermelon, Almond cake    
🍵富士 Fuji RM20 – Matcha Mousse, Matcha Nama Chocolate, Caramel Nuts
🥃朗姆葡萄 Rum & Raisin RM23 – Rum & Raisin, Vanilla Mascarpone, Nama Chocolate (Contain Alcohol)
❤️心中有你 Only you RM25 – 70% Dark Chocolate, Caramel Hazelnut, Caramel Praline
🐻泰迪熊 Teddy Bear RM25 – Varlhona caramel chocolate mousse , Coffee Ganache, salted caramel sauces (Contain Alcohol)
🥥椰子 Yashi RM23 – Coconut Mousse, Passion Mango Compote, Pandan Dacquoise, Coconut Saber cookie
🍊快乐阳光 sunshine RM25 – Citrus Mousse, Citrus Compote, Sable Cookie
💐薰衣草Lavender RM23 – Lavender Mascarpone Mousse, Honey Pear, Earl Grey Cake
【Dine-in/Take-away Only】⛅蔚蓝 Azure RM24 – Caramel Apple, Lime Apple Mousse (Contain Alcohol)
---
Beverages
---
Shop Location
Morihana Pastry @ Spring Labs (nearby Setia Indah & Eco Cascadia)
Address: Lot B, Jalan Ekoflora Utama, Taman Ekoflora. 81100 Johor Bahru. Johor.
See Map > Google Map & Waze
Contact / Whatsapp: 016-7665613
Retail Opening Hour:
Tuesday -Sunday: 12pm – 7pm (close every Monday)
---
We Accept E-Wallet: